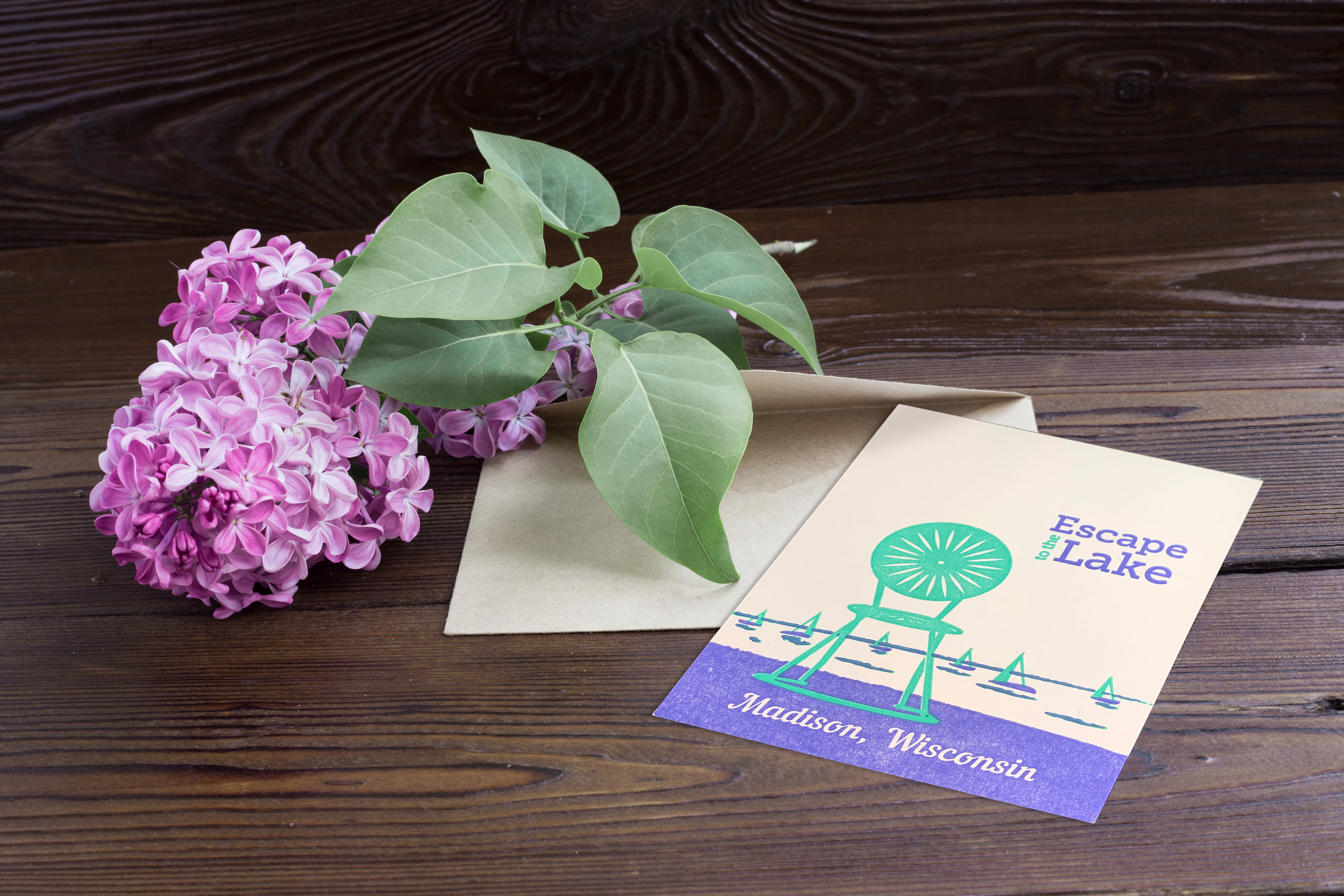 As a part-time student, I often ran the risk of there not being a class I needed in the evening in any given semester.  However, one semester where this occurred, I was able to take letterpress which ended up being a blessing in a number of ways.
The first blessing was getting to study with Deb Vogt, who not only was an amazing instructor, was also an amazing ally to be able to get the courses I needed offered in the evening.  The second was that this class is where the chemistry of Pantone colors all finally made sense because of getting to mix our own inks.  Also, I found a new medium of design that I found I really enjoyed. 
One of my favorite projects was one I completed with a classmate where we designed a set of holiday coasters.  She designed two, and I designed two - the two I designed are highlighted.  Additionally, I made notepads, greeting cards, and posters.  It was disappointing that the course was cut short this semester due to COVID-19 as I would have loved to have had more examples for this page.
*sold out at pop-up sale